Tournament Status :
Afgerond voetbalpoule toernooi(en):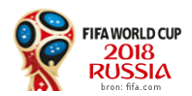 &nbsp&nbspFIFA WK 2018 Wereld Kampioenschap : 14-06-2018&nbsp/&nbsp15-07-2018
Toernooi is afgerond
---
What is MyPoule.nl
MyPoule is an online footballpoolmanager site, where you can easily create your own sub-pool to organize for your friends, family, acquaintances, colleagues, society, work, etc. ..

Mypoule.nl is well-organized site and does not use commercial advertising or commercial cookies.

In order to create your own sub-pool within MyPoule.nl it is needed to register for free.

The advantage of MyPoule.nl is that you must completely fill the pool before the start of the tournament. So then you have no worries that you forget something in between to fill. Exept the Champions League and European League, those you must fill in with phases. After the end of the tournament wins the person with the best predictions, which will keep the pool exciting from the beginning to the end of the tournament. Look at info for more information.

MyPoule.com is associated with MyPoule.nl

MyPoule.nl makes football matches more emotional.